Why a MAA Political Action Committee?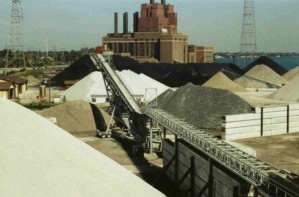 Every day, government bureaucrats and legislators are thinking of new and creative ways to complicate the production of aggregates and increase your costs. More regulations and laws are proposed daily to tell you how to operate your business. As you are well aware, several recent proposals on water regulation are designed to shut down aggregate mining operations.
You can do something about it. Through MAA/PAC you and your association can push for defeat of costly and burdensome regulation. THE MAA IS YOUR SOLE VOICE IN LANSING FIGHTING FOR YOUR INTEREST—NO ONE ELSE WILL STAND UP FOR US. MAA/PAC will advocate for legislation that positively affects our members. The list of issues that we are involved in on your behalf is a long one—we need the necessary resources to support legislators that understand the value of our products and employees.
PLEASE DO YOUR PART TODAY AND MAKE ONE OF THE BEST INVESTMENTS YOU CAN IN YOUR BUSINESS BY SUPORTING THE MAA/PAC. Your contribution, when coupled with those of your colleagues, allows you to have a tremendous impact in the state legislature.